Activities
Whatever your sense of fun is, our hotel is at your service for a holiday full of entertainment with several activities available all through the week. We are all ready and set to offer a fun-filled and memorable holiday for adults and children.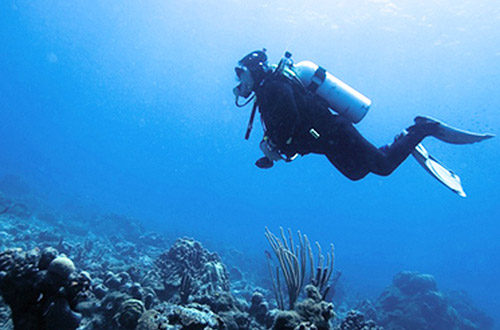 Diving:
Diving brings along a feeling of freedom and sensation to the explorer inside us. The underwater world holds mysteries of a world some see only in pictures so if you have a drive for adventure, and crave to discover the unknown, what better way to fulfill this than with scuba diving?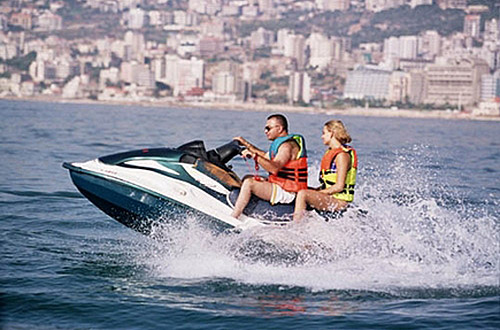 Jet Ski:
Get ready for an extreme water sports adventure while staying at our hotel! Fill your day with this fun, thrilling activity as nothing beats the heart-racing and adrenaline push that comes along with this water sport.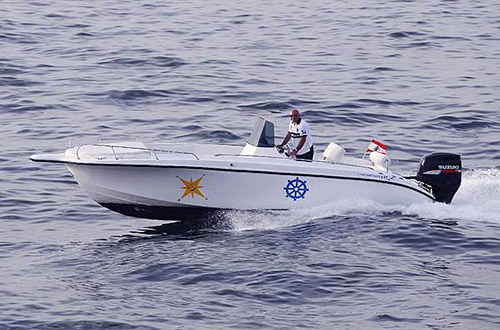 Boat trip:
We can't all afford boats, but we can definitely afford a fun boat ride. Our boats are ready upon request to take our guests for an exciting ride along the Mediterranean sea.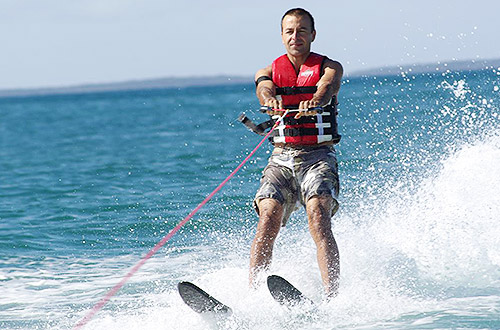 Water Skiing:
Glide behind a boat across the beautiful Mediterranean sea with our water skiing activity! Skiing on land is nothing compared to the thrill you'll get from skiing on water, so if you're looking for an activity to cool off in the summer, water skiing is a must!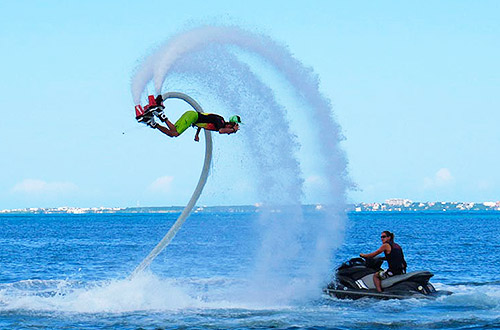 Fly board:
Get ready for a water activity that takes you to the next level! The Fly board gets strapped to your feet and allows you to go up to heights of around 30 feet in the air, back down under the water and shoot straight out again.